Simple promotion strategies or ways to get fans to your page: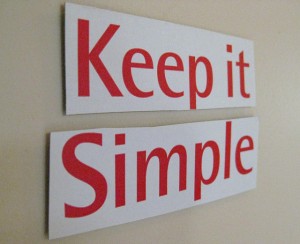 Invite Them
Inviting them through invite a friend. This works great if you have frinds that you know would like to join the page, but do not barrage all of your friends with this unless you are 100% sure that it's something that they are interested in.
Ask Them
Ask them to invite their friends through invite a friend – same as above, can work well, but request that they invite people that they think would be interested.
Advertise
Run Facebook ads – honestly the most effective way to get your page past a "hump-. It happens on all pages your initial push gets you a bunch of fans and then everythigns slows down. Using ads is the quickest, easiest way to get things going again.
The "ninja" trick is to run ads against friends of people who are fans. The ads show with their friends names on it, most people do not realize that it's a paod ad, they think it's a suggestion from Facebook.
Contests
Have a contest – I've seen lots of great viral contests. This can explode you page, but contest people can be difficult to get engaged. They aren't there because theya re interested in your page, they are there because they are interested in your contest. There are lots of ways to do contests that keep people engaged.
Tag em
You can tag people you know in a post about the page, do it sparingly because you don;t want to be blocked because of "tag spam"
Have a Party
Have a tagging party and tag other pages that you think your fans will like. This is something Mari Smith just started, it's similar to a Follow Friday thing from Twitter. It will get you new fans, but they won't be the most engaged.
Email them
Send an email to your current customer list. This assumes you have a list, but don't just say "fan us on Facebook" give them a reason to go there. Restaurants could say check our Facebook page for our daily specials, a retail store could have Facebook only specials or even post a word or phrase of the day for discounts.
Ask Them 2
Ask your customers – assumes that you talk to them either on the phone or in your store. But give them a reason to fan your page.
Use Your Username
Add your Facebook.com/Username to your business card, your print ads and TV ads.
NEVER say Find us on Facebook without giving them your custom username. That's like saying find us in the phonebook. I cringe every time I see someone with an ad campaign that does that. Do a Facebook search on the first 10 brand names that come to mind and look at the results. How many of those pages do you want your customers landing on? Probably not the "BrandX is cruel to animals" or I hate BrandX" pages.
Can't find 25 fans to get your username, run ads on Facebook use one of the other examples above or if all else fails go to Fiverr.com and get 50 for $5. Don't fool yourself the "fans" from Fiverr won't be real people who will engage with your page, but they will get you your username.
Hand it out
Print your address on your business card – Tell people why they should check out your page
Fan Box
Add Facebook Fan Box to your website – I recommend showing the recent posts and at least two rows of faces. You will get more people who go to your website to join your fan page.
Go ahead and add your promotion ideas in the comments. In a couple of days I will dig into ways to get more engagement on your page.