Why You Want to Know the Size of Your Business Segment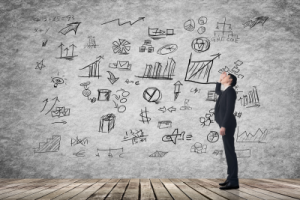 When you are building a new business, or expanding an existing one, it is important to have a comprehensive understanding of the size of your potential market, for a number of reasons, including:
Having a concrete grasp of your market enables you to explain and sell it to your banker should you need start-up or expansion capital
Knowing the market will allow you to make determinations as to whether or not you can justify opening additional offices or locations
When you know the size of the market, often you are able to 'work backwards' and determine how much of the market your competitors are taking, which in turn gives you goals to shoot for in your growth.
There are a number of ways to determine the size of your market, and you should familiarize yourself with each of them, and select the data you feel is most appropriate for your business.
Resources to Call On
1) Your local chamber of commerce will have a good idea of how many competitors you have in your segment, and their relative size
2) Since you know a good profile of your typical customer, looking at US Census bureau tables will give you good information about the number of potential customers you have in your geographical area;  understanding the average annual expenditures per customer will give you a basis for projecting the size of the market
3) The Small Business Administration has a sub organization called "SCORE,"  Score is an acronym for the Service Corps of Retired Executives.  Volunteers with this agency are matched with businesses that request help, and you may well find a retired senior executive from your segment of business who is likely to be extremely familiar with the size of market in your city or region.
4) Dun & Bradstreet reports have ranges of revenue for businesses.  Although the information is voluntarily submitted by businesses, the raw data at least provides you with a range of the potential size of your market.
Ballparking
For a crude estimate, if you are an existing business, take your gross annual revenue and divide by the number of transactions during the course of a year.  Multiply this by the number you received from the census date. This gives you a rough estimate of the size of your market.
Virtual and actual reality are additional ways to start to get a feel for your market potential.  In the virtual world, follow businesses on Twitter and Facebook;  the comments from customers will give you some ideas of how much customers or clients spend.
If you are competing in retail, get interns from a local college business class to conduct marketing surveys in shopping malls, or on a most elementary basis, simply count the customers that go into one of your competitor's locations on a daily/weekly basis.  If nothing else, understanding how many customers your largest competitors are garnering will give you a goal to reach for at your location.