If you're new here, you may want to subscribe to my RSS feed. Thanks for visiting!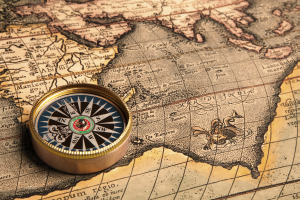 The beauty of online marketing is that you can track everything. The problem with the ability to track everything is knowing what to track.
CFO's value certain metrics, while marketing executives value a different set of metrics. There are substantive metrics and then there are those "sexy" measurements that are flashy and look good on paper, but don't really tell a story.
To satisfy the demands of several departments, the right measurements need to account for all of the costs associated with a campaign. CFO's will want to track as much of the costs associated with a campaign as possible. Things like overhead, salaries and campaign specific expenses help CFO's determine a projects viability. For the marketing department, analytics like cost-per-click, cost-per-customer and cost-per-follower provide insight into a campaigns performance.
Choosing between all of the available marketing metrics can be a daunting task, but armed with a better understanding of some of the common measurements will allow you to tell a better story. Recognizing that different people need different information, here is an in-depth look at a measurement that is easy to understand yet tells a powerful story.
Customer Acquisition Cost
The Customer Acquisition Costs (CAC) is a number that satisfies the CFO's needs while providing an effective measurement for the sales and marketing department. In its simplest form you take all the costs associated with acquiring customers during a certain time period, then divide that by the number of new customers acquired during that period. For example if you spent $1,000 on your sales and marketing department (including promotions, programs and salaries) during the month of June and you acquired ten new customers, the CAC cost would be $100. You can include as many costs in this measurement as you want, but the main thing is to be consistent and track it over time.
If this cost goes up, you know right where to look to see what is driving it. If the costs associated with your sales and marketing department are constant, then look at the campaigns you are running to determine the effectiveness of each. On a smaller scale, you can apply the formula to each of the campaigns that you run—using pro-rated shares of expenses and specific campaign expenses—to determine which campaigns provide the biggest bang for the buck.
Campaign Analysis
Some useful campaign analysis measurements to help you understand what is happening are:
Cost-Per-Click. According to Google, Cost-Per-Click (CPC) is the amount you earn each time a user clicks on your ad. The CPC for any ad is determined by the advertiser; some advertisers may be willing to pay more per click than others, depending on what they're advertising. Each click is considered an interaction with a customer—like a customer walking in the front door—and is the beginning of the lead nurturing phase of the customer cycle. Your cost per click is determined a series of variables—competitiveness, quality score and ad rank—and averaged over the life of a campaign.
Cost-Per-Mille. Cost-Per-Mille (CPM) is also referred to as the Cost-Per-Impression (CPI). This metric measures the cost associated with a thousand advertising impressions. This is useful because it allows you to compare costs across mediums. For example a direct mail piece may cost $500 for 2,000 pieces, resulting in a CPM of $250, whereas a banner ad on a webpage may cost $500 for 200,000 impressions, resulting in a CPM of $2.50 (500/200,000)*1,000.
Cost-Per-Action. Cost-Per-Action or Cost-Per-Acquisition (CPA) is how much you pay to convert a lead into a sale. Similar to CPC, CPA requires the lead to take a specific action—fill out a form, buy a product—before a cost is incurred. Like the CPM metric, you calculate the CPA by dividing the total cost of the campaign and divide it by the number of acquisitions. For example a campaign that costs $200 and generated 50 acquisitions, results in a CPA of $4.
Marketing metrics are useful tools that allow you to understand what is going on in your marketing department. Gone are the days when companies blindly spend dollars on expensive television ads and not expect to track and measure the results. The internet has given us the ability to measure almost every aspect of our marketing efforts, the trick is to be consistent and respond to what the metrics are telling you. Using the marketing metrics mentioned above will give you the insights you need to make the most of every marketing dollar.